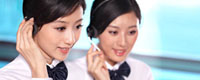 Name: Angelrain Xu
Mobile: 13867435937
E-mail: info@visioncaremedical.net
WeChat: angelrain512034
whatsapp: 0086-13867435937



Product name : Slit Lamp Applanation Tonometer T-170

Product No. : T-170
Details:
Slit Lamp Applanation Tonometer
Model: T170
CE & FDA Approval
Based on world accepted gold standard Goldman principle, T170 Applanation Tonometer provide fast
and accurate IOP measurement data for clinical diagnosis and treatment.
Reliable measurement results and durable performance are provided due to adjustable mechanical design.
Repeated measuring procedures will not reduce the natural ocular pressure of the patients'.
In combination with most Slit Lamps, the measurement can be carried out on the patients, sitting at the
Slit Lamp in conjunction with other routine microscopic examinations.

Technical Specifications:

Range of Measurement 0mmHg~80mmHg (0kPa~10.64kPa)
Moving Range of rings 1.53*2=3.06mm
Prism Diameter 7mm
Moving Range of Prism ±1.5mm
dimension 172*80*80mm
Net Weight 185g