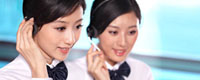 Name: Angelrain Xu
Mobile: 13867435937
E-mail: info@visioncaremedical.net
WeChat: angelrain512034
whatsapp: 0086-13867435937



Product name : Universal Smartphone Eyepiece Adapter VC-10S

Product No. : VC-10S
Details:
Universal Slit Lamp Phone Adapter
Workable with any Slit Lamps and Assistant Microscopes

Model: VC-10S

Universal Smartphone Eyepiece Adapter is designed to photography and video by personal phones.
There is no need to remove the Eyepieces of a Slit Lamp or Assistant Microscope.

Workable with:
ANY Slit Lamps
ANY Assistant Microscopes
ANY Telescopes
ANY Smart Phones

Highlights:
1. Adaptable with ANY Smartphones, iPhone, Samsung, Xiaomi, Huawei, VIVO etc.;
2. High definition and resolution images;
3. Simple and beautiful design;
4. Affordable costs;
5. Optional colors, and durable materials.